Today the park hosts the historic barn with its beautiful stained glass windows overlooking the reservoir, large rolling meadows with restored cabins, outbuildings, artifacts and antiques and of course, the private animal preserve.
Evergreen Memorial Park serves a diverse but complimentary function: the "Celebration of Life"…cemetery, funeral home, wedding chapel, living museum, and wildlife preserve. Perhaps more importantly, its very existence speaks to the significance of our heritage for future generations to consider, and to the value of preserving an important imprint of our history and the Old West.
Today the Lewises, their 3 children, 13 grandchildren and 5 great grandchildren continue to reside in the mountain community and most are active in different aspects of Evergreen Memorial Park. They continue their values of family, church, and the desire to serve the community.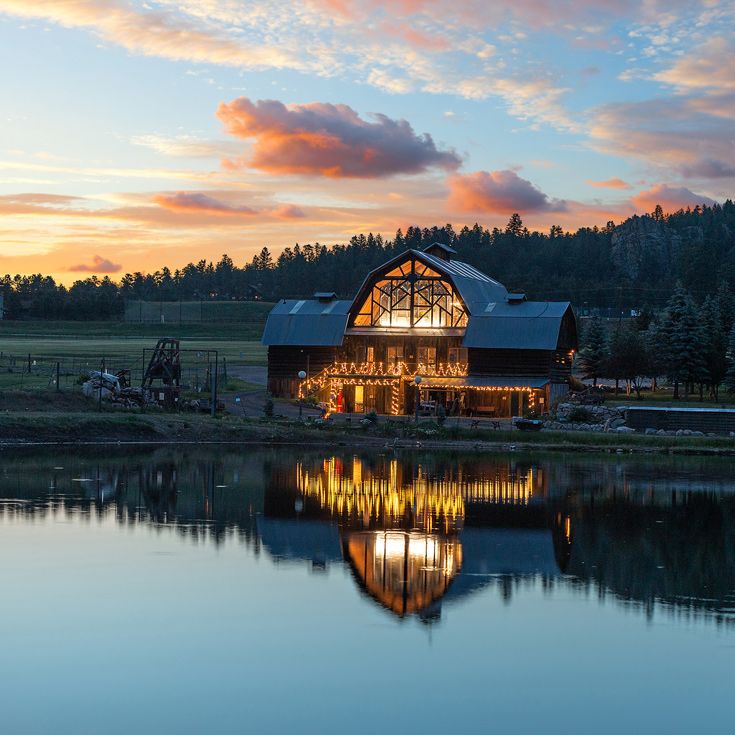 For More Information
For more information about the park, the barn, the animal preserve or the funeral home, please visit one of our four web sites which have been created to highlight the diverse events and activities that can be found here.
Weddings and Events at our Historic Barn and Fields, please visit: www.thebarnatemp.com
Evergreen Memorial Park Cemetery and Mortuary, and Crematory, please visit: www.evergreenmemorialpark.com
Evergreen Pet Cemetery and Crematory, please visit: www.petsatemp.com
Big E Game Ranch, Wild Game Ranch, please visit: www.bigegameranch.com