Weddings at The Barn
We are so excited to work with you to plan your dream wedding in the beautiful Evergreen foothills! Below you will find all information on rental rates, inclusions, booking procedures and more. Please feel free to reach out to us at any time for further information, or use the "Schedule a Tour" tab to select a time to meet with our Event Coordinators and see the space!
You may also access this information at any time here in our brochure!
Friday
12 hours - $6,500
10 hours - $6,000
8 hours - $5,500
Saturday
12 Hours - $7,000
10 Hours - $6,500
8 Hours - $6,000
Sunday
12 Hours - $6,000
10 Hours - $5,500
8 Hours - $5,000
Mon - Thurs
12 Hour - $4,500
10 Hour - $4,000
8 Hour - $3,500
Rates applicable May-October. A $500 discount is available for any weekend time block November-April. Weekday rates excluded.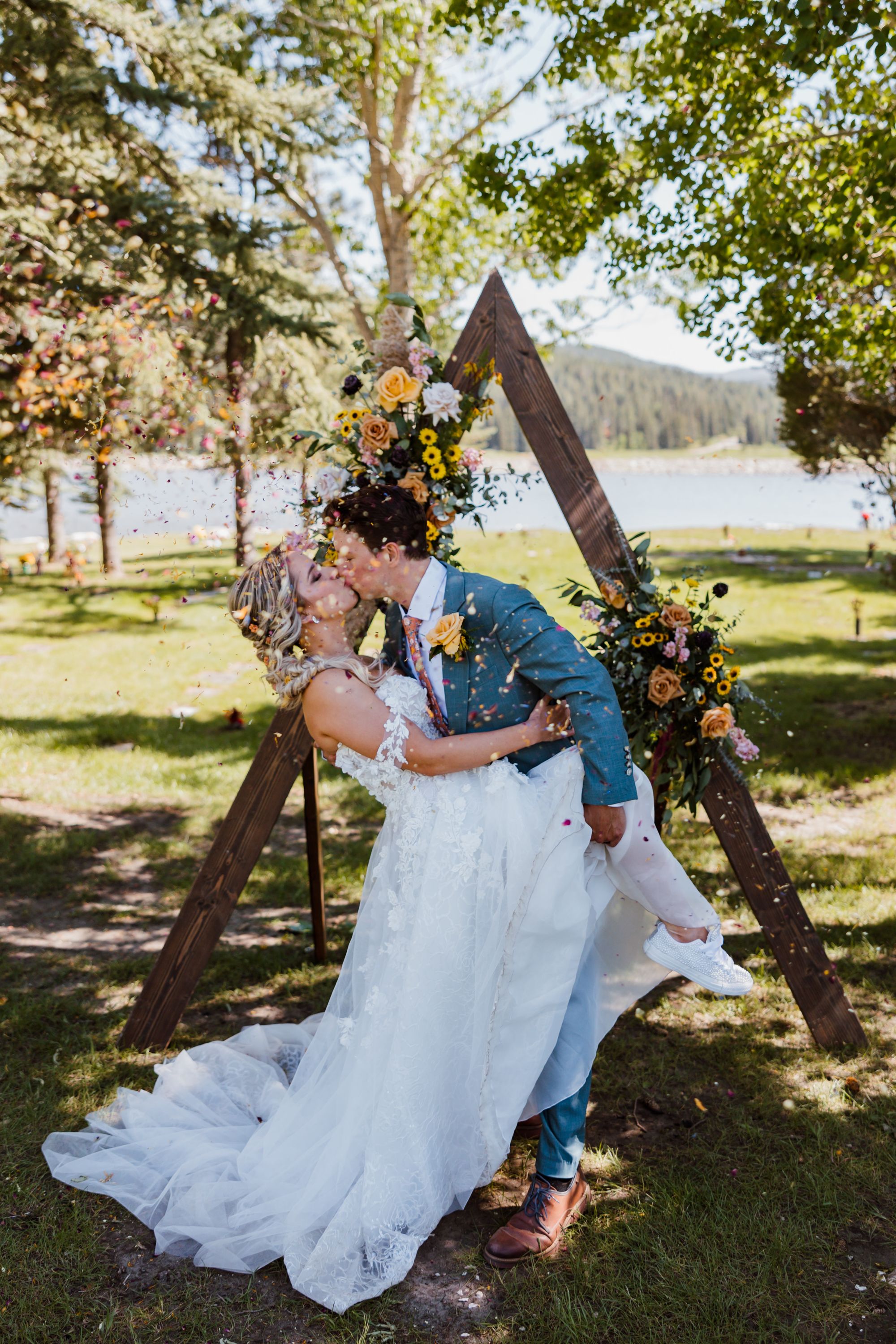 The Barn's Rental Rates include:
Use of all three levels of The Barn, and all outdoor event spaces.
Use of the Bridal Suite & Groom's Room
Access to EMPRA's tables & chairs
A one-time, initial floorplan setup
One Barn Staff Member on site throughout your event and one parking attendant to oversee guest arrival prior to your event
Time Block Information:
Doors will open to you and all vendors to access the space and begin set up at the beginning of your time block.
All set up, decoration, and use of getting ready suites must take place within your rented time block
Your event must close no more than one hour before the end of your rented time. The last hour of your rented time will be reserved for clean up and packing out.
Time Blocks are to begin no earlier than 9AM, and end no later than 11PM
Event Requirements:
A hired event staffing service is required for all events. This may be hired through a full service catering team, or through an event staffing company. Please expect to have 1 hired staff per 50 guests, with a minimum of 2
For your own security, we do ask for all events to be insured. We require Event Liability Insurance in the amount of $1,000,000 with The Barn at EMP listed as an additional insured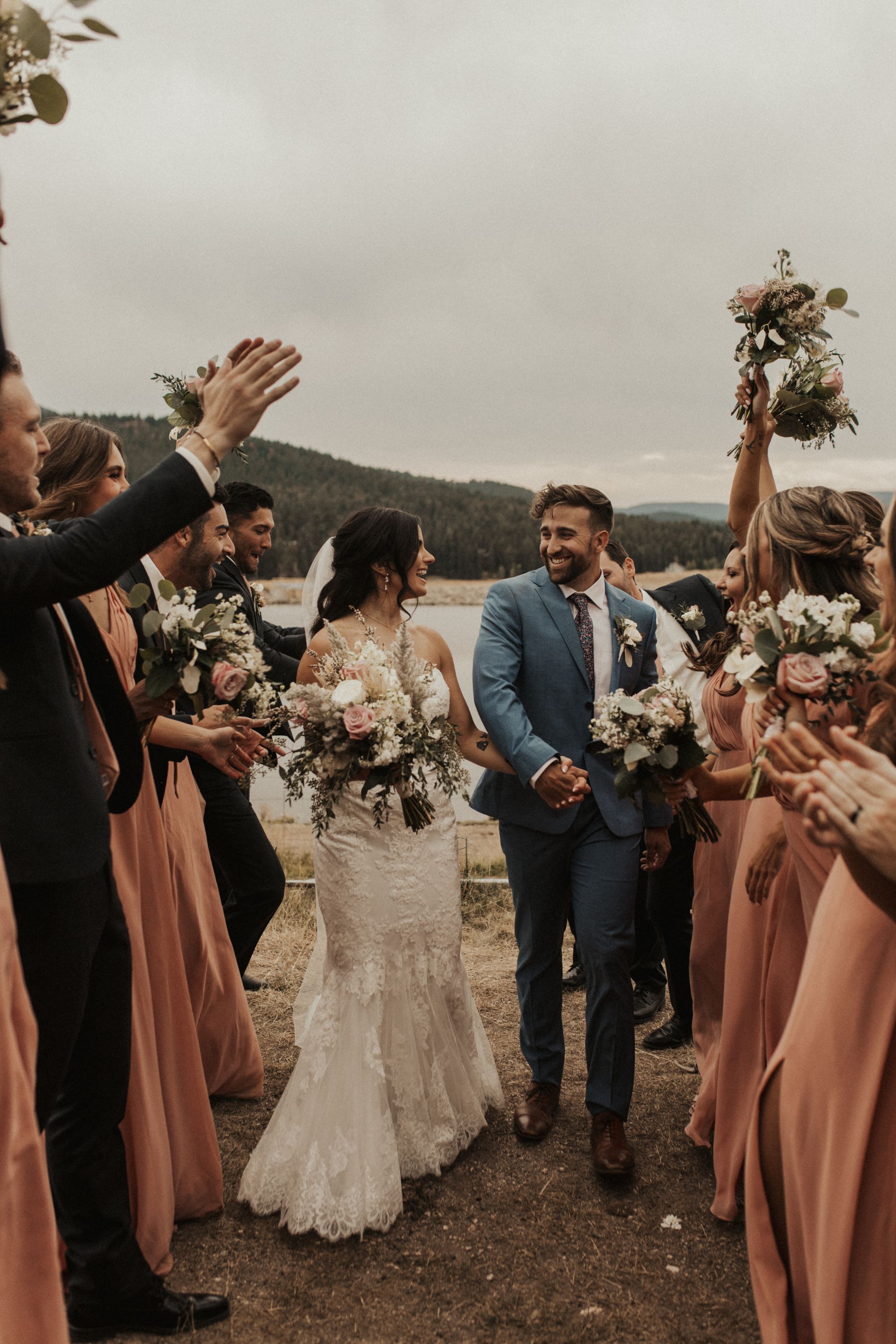 Vendor Information
You are more than welcome to bring in any vendors of your choosing. While we have a list of vendors we love and recommend, you are not required to bring them in, and there are no additional fees to use outside vendors.
While recommended, we do not require you hire a full service catering catering team. Food trucks, drop off catering, or homemade dinners are more than welcome.
If you will not be using a full service catering team, outside service staffing will be required.
Alcohol Service
Renters are welcome to supply the alcohol of their choosing, or have it delivered from a distributor within their rented time
All alcohol on site must be served by a bartending service with liquor liability insurance. There can be no self service of alcohol at any time on property.
Drinks are welcome in the getting ready suites, as long as your bartender is on site to serve. Coolers or full bottles are not allowed in the suites.
All alcohol service must end 30 minutes before guest departure, and no later than 9:30 pm
Additional Services Available:
Rehearsal- $150 90 minute access to The Barn the day before your wedding. Cannot be booked more than 30 days in advance and schedule is dependent on Barn availability
Video Screen Package- $75 Access to the 5 TV screens throughout The Barn to be used for slideshows, videos, etc.
Example Time Block
A 12 hour time block would give you access to The Barn beginning at 11am. Your schedule may look something like:
11:00 AM
Wedding Party & Vendors arrive, setup, decorating, & use of getting ready suites begin
4:30 PM
Guest Bar opens, Cocktail Hour begins
5:30 PM
Reception/ Dinner Service begins
10:00 PM
Event ends, Guests depart
11:00 PM
Building clean and vacated
(The Booking Process)
We highly recommend your first step be to reach out and schedule a tour! You are welcome to use the "Contact Us" page to submit an inquiry, or the "Schedule a Tour" page to directly book on to our calendar! Once you have seen the space, we would love to start the booking process with you.
In order to reserve a date with us, we take an $800 security deposit. Once the deposit is in, the date is all yours! While the $800 is not included within the rental fee - it is a separate charge - it is refundable after the event. Deposits can be made via cash, check, ACH or credit card. (Please note that any deposits made via credit card payments are only eligible to receive up to $750 upon the return of the deposit to cover processing fees). The entire booking process will take place using our online platform. All payments that need summited, documents we need signed, and more will all be accessible through your "guest portal" link. No need to come back to the office!
Final payments are due 150 days in before your event. These can be made in payments, or as one.
Please feel free to reach out at your convenience, and we will get the fun times rolling!